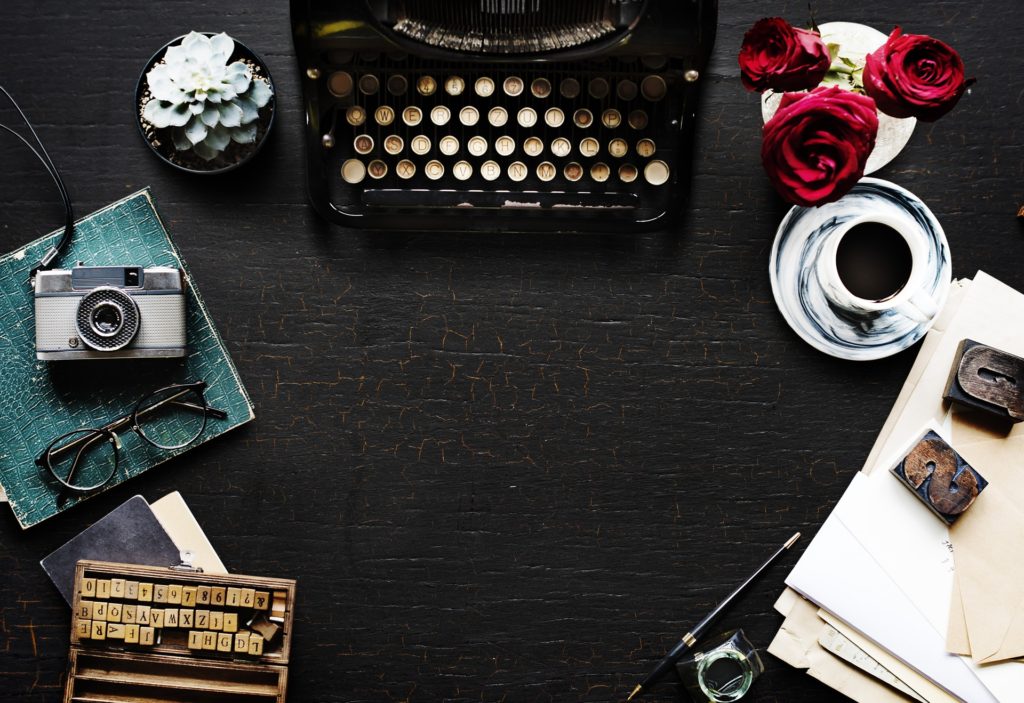 If you've got a bad case of writer's block going and can't figure out how to start your novel, James Scott Bell's "writing from the middle" technique – which I follow religiously – might help sort things out.
Writers, you've probably heard of the terms 'pantser' and 'plotter'. Pantsers write their story from the beginning without a plot outline, just going with the flow, while plotters draft a complete outline and then begin. But what about someone who's neither? Or both?
Well, that's me.
When did I come across the concept of "writing from the middle"? About three or four years ago. I was just starting out as a writer then, and was obsessed with reading books about writing: be it Stephen King's On Writing, Jeff Goins' You Are a Writer (So Start Acting Like One)… or James Scott Bell's Write From the Middle. I was only writing my first novel then, and I had started out as a pantser. I knew what would happen in the book, but I only had a rough idea. And yes, I was writing from the first scene to the last, all in order.
The problem with writing from the beginning (at least for me) is that if you get stuck on one scene, you wind up getting stuck on the entire book. That means writer's block. And it may take days, weeks, or even months for you to get un-stuck.
When I discovered that there is such a thing as writing from the middle, I was – as the kids put it these days – shook. While his technique is primarily structural and more about centering the story around the middle, what I learnt from it is that you don't have to write the first scene first. You don't have to write in sequence. You can write from the middle and still churn out a halfway decent (or even good) book.
The thing about me is that I get ideas for scenes in the most random places. The shower, the toilet, seconds before I fall asleep, spacing out when someone's talking… I'm sure my fellow writers can relate. Now, as a pantser who only wrote from the start, I didn't write these random scenes at once. Instead, I noted them down and saved them for later.
Here's the problem I was facing: I wasn't able to get into the right groove later on and do justice to those scenes. That's probably why A Soft Spot for Hate, my first YA romance, is shitty. My second novel, Not That Kind of Girl, which I wrote from the middle, has brought beta readers to tears. Because of the emotional connection, not because it sucked. At least, I think so.
What I do now is write from the middle. This means that I have a separate document called "Books Info" in which I have a list of all my novel ideas. I write scenes for each book as and when they come to mind. I've already written over 22,000 words in this document, spanning seven books that are still works in progress and not the novel I'm currently writing.
By the time I need to start the next novel, I've already got the best scenes fleshed out. That makes the start so much easier for me to write. To be honest, I have become more of a plotter, as I now make a one-page outline listing the many scene ideas I have. However, I don't go sequentially or chronologically unless it comes to me naturally.
So, authors, instead of getting stuck on word one, page one, or chapter one, try writing chapter fifteen first. Or twenty. Or ninety (depending on how big your book is). Trust me, it'll fix your writer's block in a jiffy.
What kind of writer are you? Plotter, pantser, or a "middler" like me? What are your techniques to fight writer's block? Let me know in the comments below. Until next time – happy writing!