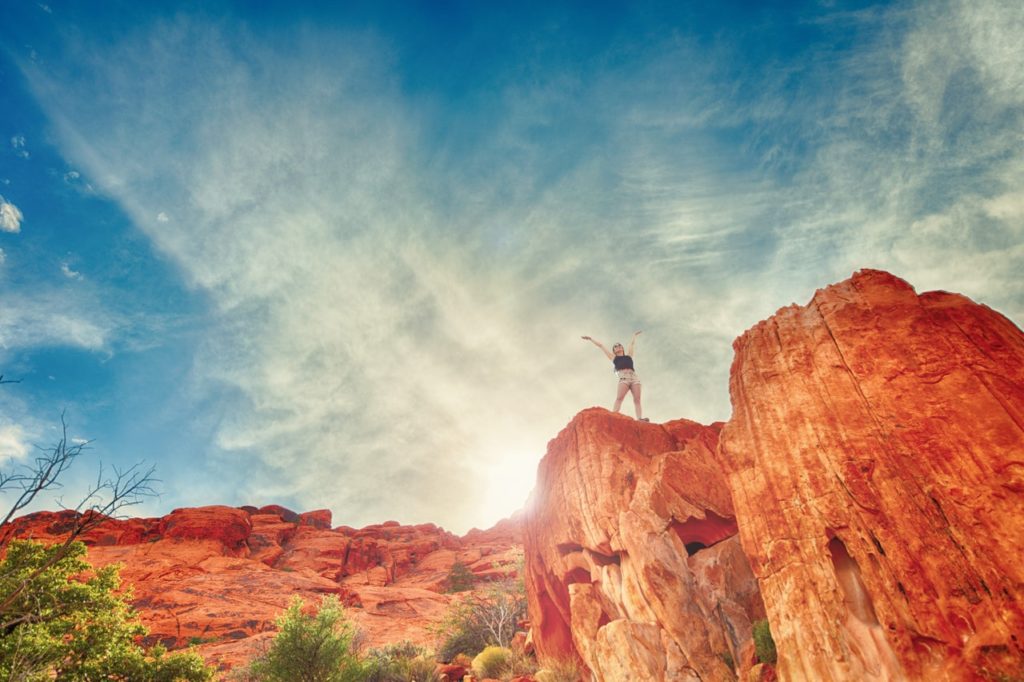 Here's why stepping out of your comfort zone is important – and how stepping out of Mumbai and into Gurgaon taught me more about myself.

I'll admit, my comfort zone has always been a sacred space. There's just something about the cosiness of my bed, my apartment, and my favourite Starbucks that makes me want to stay nestled in their warmth forever.
But that's not how life works. And that's not how life should work.
A little over three weeks ago, I left my favourite city in the world, Mumbai (or as I like to call it, home), for a one-month internship at Hachette India. In Gurgaon. Yep, the Indian city with a nasty reputation for being extremely unsafe for women. Not to mention freakishly hot.
I was both excited and hesitant. An internship at one of the top publishing firms in the world – yay! But at the same time, a month away from home? Eugh. I didn't know what to expect, really. I had no idea about the kind of work they'd ask me to do, what sort of girl I'd be rooming with, and what kind of experiences I would have.
Fast-forward to July 11th, about a week into my internship, when I broke down in the office restroom and told my mother I wanted to quit and go back home. A few hours later, after work, I did not go to the airport. Instead, I went back to my room, finished my freelance projects for the day, and prepared for a good night's sleep. Not because I changed my mind; no, I still wanted to quit. But I knew what I wanted and what I needed were two different things. I wanted to go back to the cosiness of home. However, I needed to step out of my comfort zone – and stay there for a while (not forever, but for a while – there's a difference between pushing yourself and punishing yourself).
Here are some things I needed to learn about myself in the four (ish) weeks that I've been here.
http://hamlinventures.com/98564-ground-calcium-carbonate-price-per-ton.html Absence does make the heart grow fonder. I can't tell you how much more love I now have in my heart for my city, my friends, and my apartment back home – oh, my beautiful apartment back home! It's so much better to have your own place, and living here for a month in one tiny room brought back memories of when I was in a PG in my first year of college… nope, never doin' that again.
where can i order topamax I'm a city girl, for sure. Not being rude here, but the parts of Gurgaon I've seen (maybe not all of it – I wouldn't know) is literally a gaon. A commercial village, if you will. Offices. Homes. Offices. Offices. Homes. That's it. Barely any stores or shops. No sounds of traffic all night. No people milling about on the streets, no need to be careful not to bump into someone. And definitely no way to feel safe when you're out in the dark. Sorry, Gurgaon, but I can't sleep well without the honking of cars in the background or the lights of the city shining outside my window. Mumbai it is, for me!
her explanation Publishing is definitely my calling. No, not just because I'm good at assessing and proofreading manuscripts, or because I love books. Those are the secondary reasons. The primary reason? We need good quality literature in India. And I'm not saying literary fiction that doesn't make any sense but you pretend to like it because it's 'deep'. I'm talking books – whether literary or commercial – that make you stay up nights; books that make you laugh out loud, cry, shout and punch the air in triumph when the protagonist succeeds. We need books that make people feel. For real. Not just for show. I must have assessed over fifteen agented manuscripts while at Hachette, and I only felt that way about two or three books. It's crazy how some authors find literary agents because they write literary fiction, and the ones who write brilliant commercial genre fiction remain unnoticed – even though the Indian market craves commercial fiction, too.
https://vipmegamart.com/404-dte48301-dating-app-chat-up-lines.html I can work wayyyyy more hours than I did before the internship. Pre-Gurgaon, my schedule looked something like this: freelancing for three (sometimes four) hours a day, working out for half an hour (if I felt like it), writing when inspiration struck, and 'napping' for two hours in the afternoon. And that was on the good days. I've experienced a crazy bout of depression while here, and I still managed to put in eight hours of work at the office and at least an hour of freelancing once I'm in my room. Yes, it was exhausting, and yes, it didn't give me time for anything else. But it proves that I can easily do five hours of freelancing, an hour of working out and still have the time to write, study for my course and film YouTube videos when I'm in the mood. So… that's what I'm gonna do once I'm back in Mumbai. It's going to be the age of a new Swati.
Four days to go until Mumbai. The countdown begins.